Hours: Monday thru Saturday 11:00am - 2:00pm


Mailing Address: P.O. Box 1078, Sorrento, FL 32776

The Animals' Savior

I looked at all the caged animals in the shelter, the cast-offs of human society.

I saw in their eyes love and hope, fear and dread, sadness and betrayal. And I was angry.

"God." I said. "This is terrible! Why don't you do something?"

God was silent for a moment and then He spoke softly. "I have done something." He replied. "I created you."

Author Unknown



The
CAT PROTECTION SOCIETY
is a no-kill shelter that provides a safe place for abandoned, homeless and stray cats in Lake County and the surrounding Central Florida area. We provide this safe haven for these innocent and sweet cat victims until we can find them the purrfect forever home through our adoption services. No cat is ever euthanized due to lack of space or it being unadoptable.
CPS has also set up the Sheba Fund. Using donations, CPS has been able to "adopt" cats and kittens from the Lake County Animal Services that would otherwise be euthanized. We currently provide a home for approximately 400 or more cats. We accept cats as space is available. Regrettably, we cannot take personal pets since they do not mix well with our existing adult population.


We adopt cats to permanent homes only, and all our cats are spayed or neutered to prevent continued overpopulation. Young kittens leave with a certificate so this procedure can be done safely when they are old enough.

Cats at the shelter are routinely vaccinated, wormed and treated for fleas; and those more than three months old are tested for feline leukemia and feline AIDS. They all are handled lovingly and given help with special needs. We place about 600 cats and kittens in new homes every year. We know we have one or two who would add joy to your home. Come visit us!

Drawn by our friend Kylie Thompson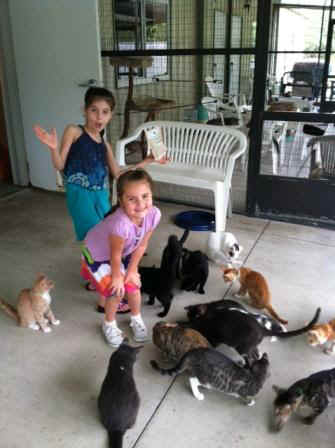 ANOTHER ACT OF KINDNESS
Larissa was turning 9 and Alexa was turning 6 years old. They wanted to have a party to celebrate their birthdays but told their mother (Lisa) that they would prefer that their friends bring donations for CPS rather than bring birthday gifts for them. They both have always loved animals. How unselfish and kind is that?!!!

They brought all the "gifts" they received to the shelter. Our kitties got kitty litter, food, toys, cleaning supplies, etc. We had to get carts to bring it all in!!! And then they stayed and played with the cats for quite a while. As you can see, everyone had a great time.

Thank you Larissa, Alexa, Lisa, and all your very generous friends! Please come back and visit us!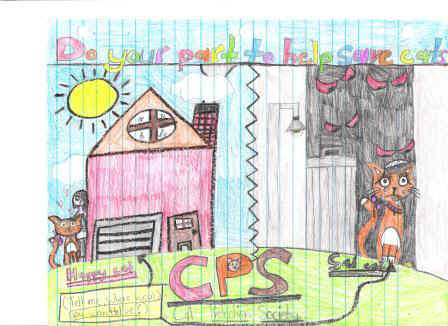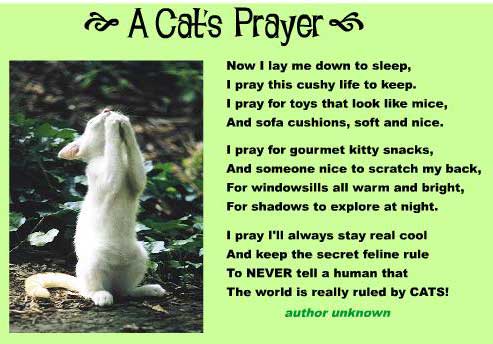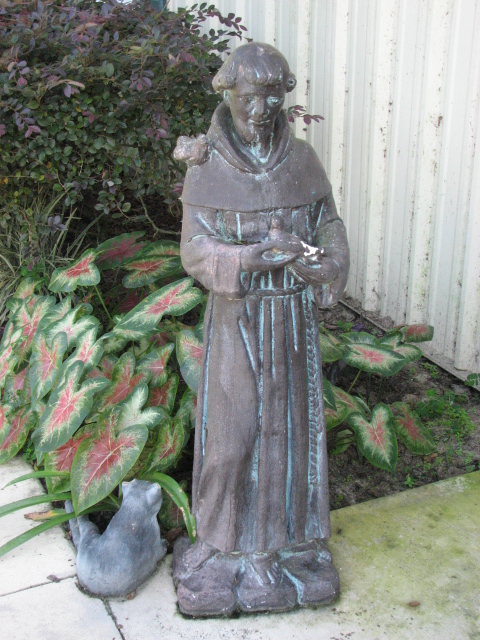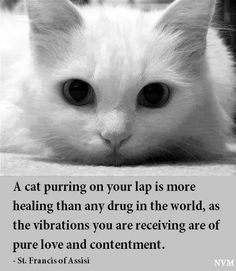 To keep you informed we have added our Important Announcements page. Please click on the link to see all of our announcements and important information we would like for you to know!
In order to protect our staff and prevent the spread of Covid-19 and it's variants, we ask that you wear a mask when visiting our shelter.